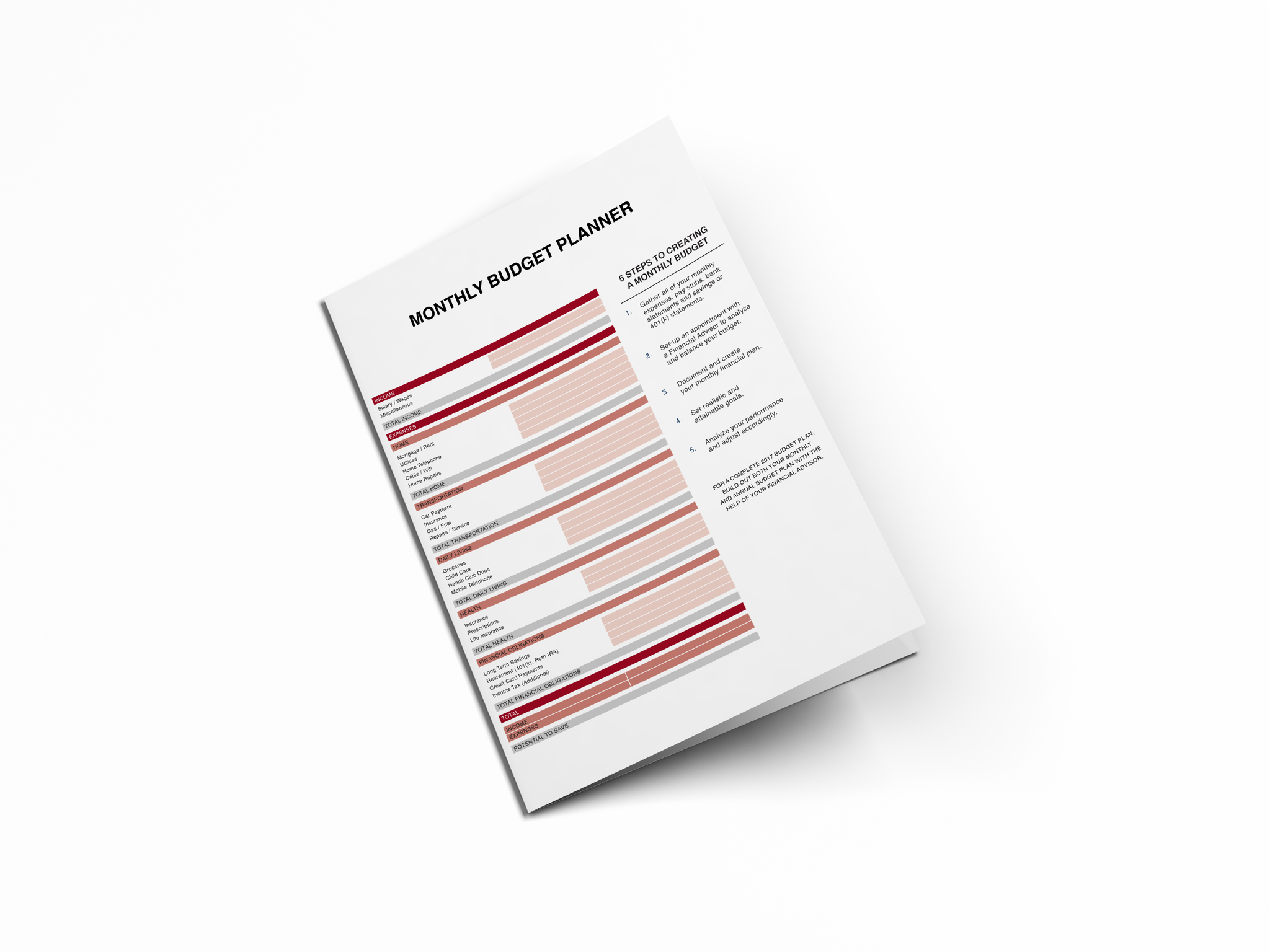 Budget Planner
This time of year, it is more than likely you are assessing your physical health. Don't forget about your financial health!
Sitting down with a professional and following this simple budget plan could be the most important thing you do all year.
Follow these 5 Steps when creating a monthly budget:
Gather all of your monthly expenses, pay stubs, bank statements and savings or 401(k) statements.
Set-up an appointment with a professional to analyze and balance your budget.
Document and create your monthly financial plan.
Set realistic and attainable goals.
Analyze your performance and adjust accordingly.